---

---
Cement Siding
(800) 718-3806
---
Cement Siding
If looking to build a new house or to remodel an existing one, one of the decisions to be made is what type of cladding the exterior walls of the edifice shall have. Siding is a common choice and eliminates the need for constant painting. Cement siding is relatively new type of siding that offers a number of advantages to the home or business owner who has it installed.

Cement siding is composed of cement, sand, cellulose fibers, and other materials. Cement is obviously strong and durable, but it can also be brittle and is certainly heavy. Cellulose is a major element in the composition of the cell walls of plants. Its fibers tend to keep things together. Cotton, for example, is 90% cellulose. While cotton is soft, it is also has a tendency to stick together. Anyone who has picked it and tried to remove it from the plant can testify to that! Fiber cement siding thus has a unique assortment of ingredients, which help it to be strong and durable.

One main attraction of cement siding is that cement siding is a very low-maintenance product. It does not rust. It does not easily dent. It is not likely to break unless one is cutting it with a saw or scoring it hard with a knife. It will not rot like wood. It is highly durable in the face of the blazing summer sun or a frosty and bitterly cold winter. It is used in regions of Australia subject to frequent brush fires because it is fire resistant. Termites are not interested in eating cement siding. Cement siding is essentially good to go for a long, long time once painted and installed.
---
---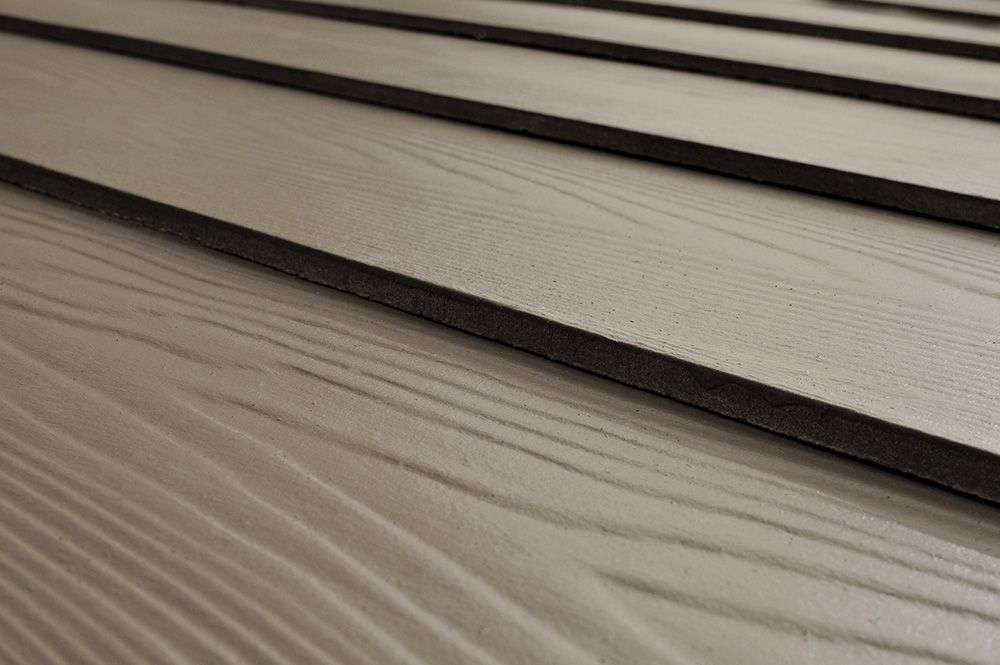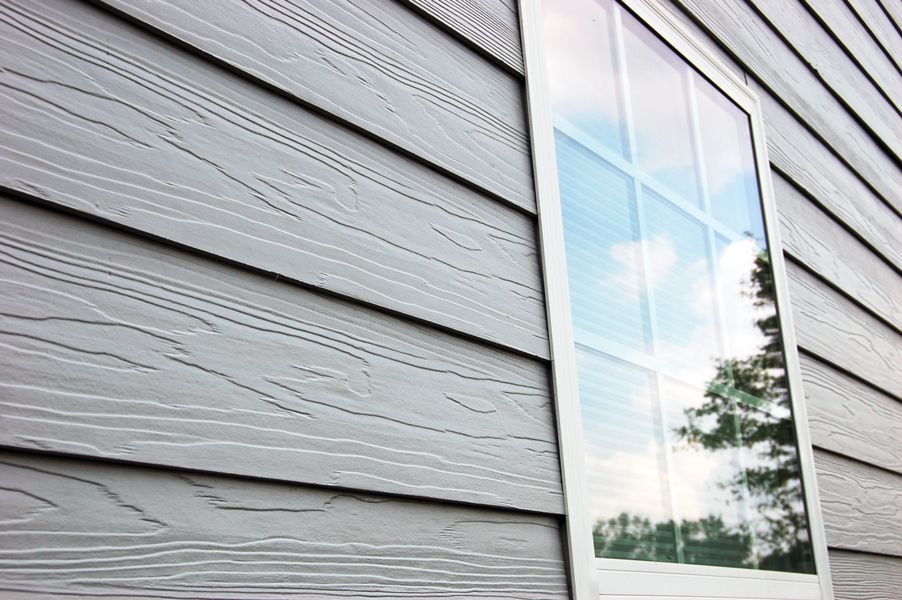 ---
If you choose to cover your walls with cement siding, remember that you must put up foam insulation first or some other type of insulating material. This is because cement siding does not insulate heat or sound well. Also make sure that proper caulk is used wherever there is an edge of a piece. Where it buts up against corner boards, for example, it must be caulked. Cement siding seams must have flashing put behind them to keep water out of your house, and then those seams must be caulked. If installed properly, cement siding is an excellent choice for your building exterior.

As one who has personally installed cement siding as a construction worker, I can tell you that cement siding is initially more expensive than other sidings. The cement siding itself and the labor costs are higher. Cement siding is more labor intensive to install. However, it looks very "sleek" and attractive once installed. It lasts so long that it can still be more cost effective than other choices.

Cement siding comes in both sheet form and panel form. There are now a variety of specific brands to choose from. The denser cement siding will be heavier and more costly, but is that much sturdier and a better insulator than the less dense variety. You can weigh the options with your local cement siding dealer.

Go take a look at a house covered with cement siding, and you will see that it is a nice looking product. It will outlast many other products, and that house covered in cement and paint will not likely need much maintenance for a long, long time.
---
Cement Siding